Experience a little piece of Dublin in this traditional pub, at Harkin's Bar every day is a welcoming day for the perfect pint of Guinness pulled as it should be. Capture the Irish Pub atmosphere with our Irish bar staff and local customers. 
Nothing beats the feel of a good Irish pub with a mixture of good craic and the perfect pint of Guinness.
HARKIN'S BAR DUBLIN 8, WE'RE ONLY 5 MINS WALK AWAY FROM THE GUINNESS STOREHOUSE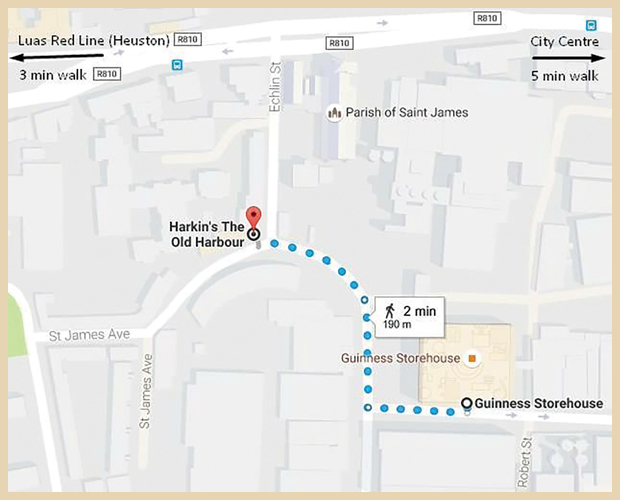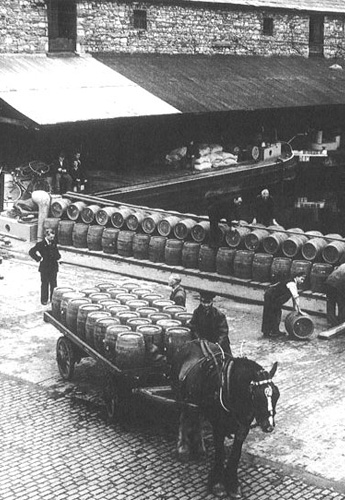 A LOCAL FAVOURITE PUB
Harkins Bar Dublin 8 is the closest pub to Dublin's famous Guinness Brewery. We're proud of the rich history behind these walls, in particular, the pub's connection to the renowned Irish writer, Brendan Behan. We're located just a 2 minute walk from the Guinness Storehouse, where a perfect Guinness and friendly bar staff await you! You won't experience a welcome like ours anywhere else! Have a chat in Harkins Bar Dublin 8 with our Irish bar staff and meet the friendly locals, while you enjoy the perfect pint in historic surroundings.